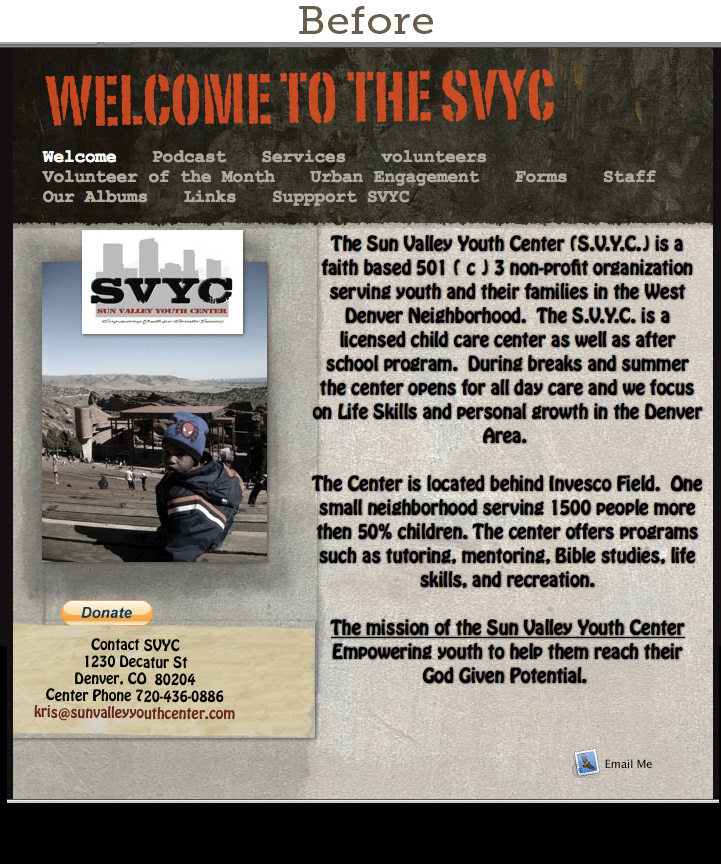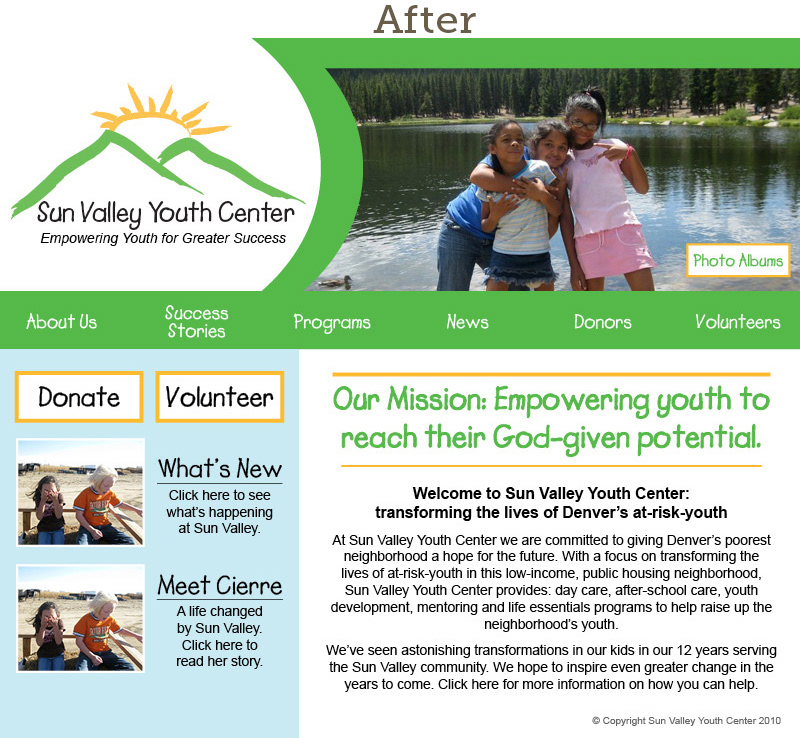 The Sun Valley Youth Center (SVYC) is a non-profit organization serving youth and their families in a public-housing west Denver neighborhood. This center is severely under-staffed and under-funded. Some friends who are involved with the center asked if I would help with a much-needed rebranding project. 
The goal of this pro bono project is to rebrand the marketing materials of the center to reflect the positive impact it has on the community. We wanted to make everything look bright, cheerful and welcoming to encourage people to donate both time and money to this worthy cause.
This web page and the new logo were just the first steps in our rebranding process and the project was ongoing.

The web page mockup was completed using InDesign and Illustrator and the site was completed using Flash Catalyst and Dreamweaver. The text was provided as a Word document and then formatted in InDesign. The logo was created in Illustrator.